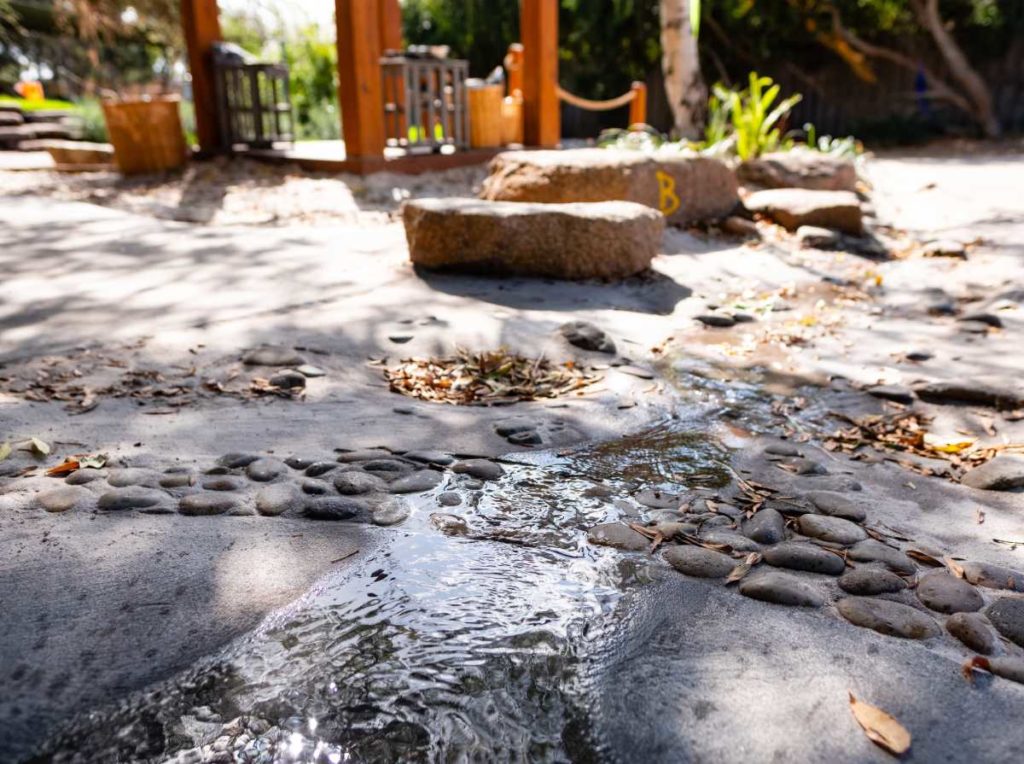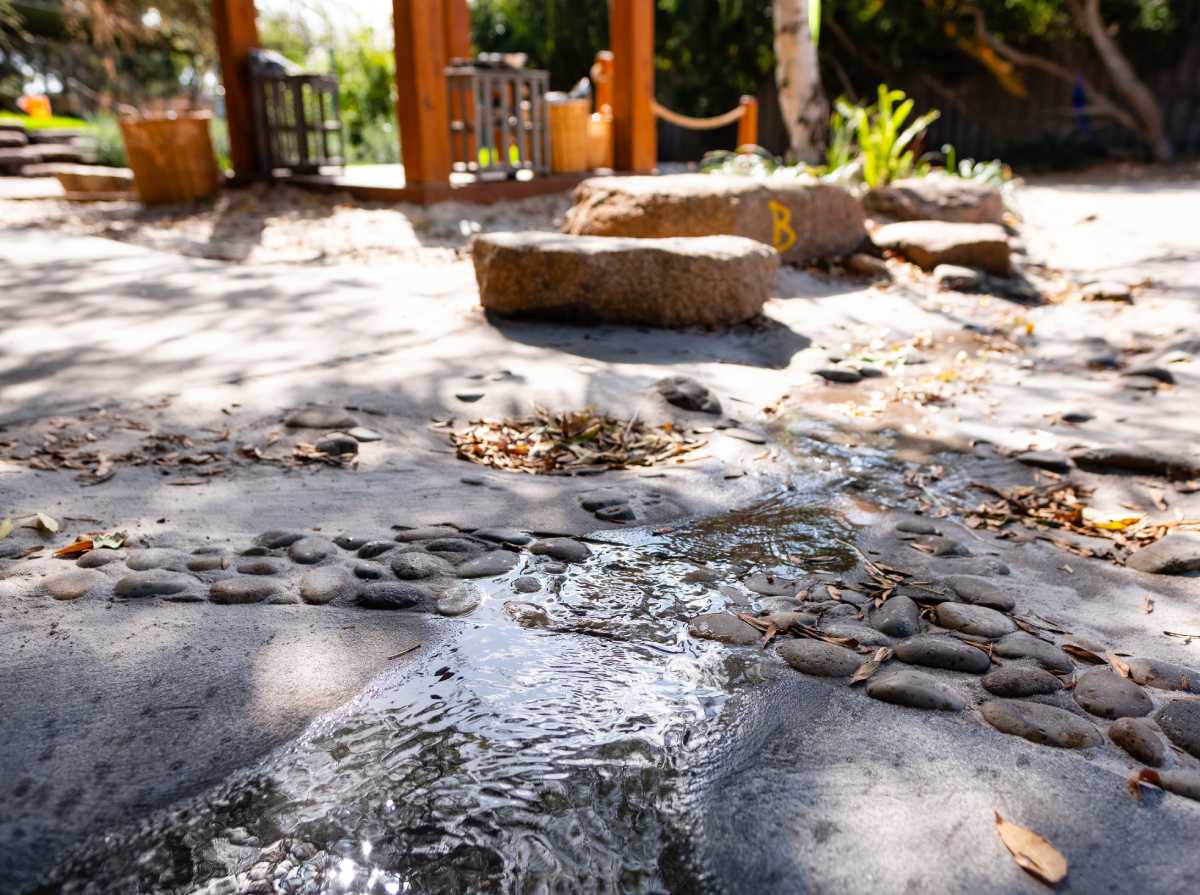 We have a beautiful natural space that provides children many opportunities to climb, balance, explore, run, build, imagine, discover, dig, pump water, transport loose parts and LEARN.
The outdoor environment is an extension of the indoors: providing children a place to 'be', to imagine, to discover, to explore, to take risks, to control their play, to be busy, to hide, to get dirty and wet, to see what their bodies can do and make connections to sustainability.
Our outdoor environment was redeveloped in 2019 after many years of observing how children play, researching nature play, and reflection and collaboration.
We believe children are capable and competent learners. This is reflected in the thoughtful planning of this outdoor space.
We thank our families, committee, architect, landscape gardener and staff for believing in nature play that provides positive outcomes for all children.
For more images of our outdoor environment please visit our Gallery page.